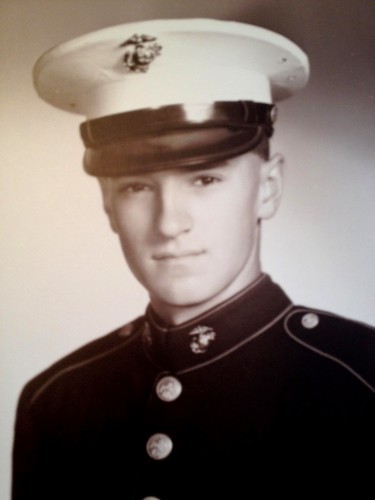 Whaley, Carlos Calvin
Baileyton, Tennessee
Branch:
Marine Corps
Rank:
Corporal
Military Occupational Specialty (MOS):
Computer Programmer
Unit(s) Served In:
Marine Corps Systems Command
Service Dates:
29 Oct 1958 - 28 Oct 1964
Story:
Whaley was a computer programmer from 1958 until 1964, stationed at Quantico, Virginia for 6 years, which was most of his enlisted time.
"The Crossroads of the Marine Corps" for most of his Military Service.
Whaley started out using IBM unit record and tabulating equipment such as the IBM 407 Accounting Machines in 1958 that operated under the control of a plugboard, now formally referred to as a control panel.
He was trained on Second (2nd) generation computers such as the IBM 1401 in the mid 1960s and programmed these computers with a software low-level programming language called AutoCoder, a Basic Assembly Language type of programming language. 
He ended his Marine Corp. career in 1965 at which time he was using Third (3rd) generation computers that had the programing software written in programming languages low-level Assembley Language and high-level COBOL Language like the IBM System/360 Mainframe computer. 
Whaley continued his Computer Programming career from Computer Programmer in the Business World to Senior Executive Vice President at First Colony Life Insurance Company in Lynchburg, Virginia.
Carlos Calvin Whaley took on volunteer leadership roles in various areas of community life, especially ones related to the historical heritage of Greeneville, Greene County and the Northeast Tennessee area.
View complete article:
"Carlos Whaley Dies; Remembered For Leadership In Heritage, NAMI"
at Greeneville Sun newspaper, Search for "Carlos Whaley"
Or
Copy following Internet address and Paste in browser address bar window to view article:
greenevillesun.com/news/carlos-whaley-dies-remembered-for-leadership-in-heritage-nami/article_a43990cd-1c1e-5ed4-ba01-968067cc1121.html