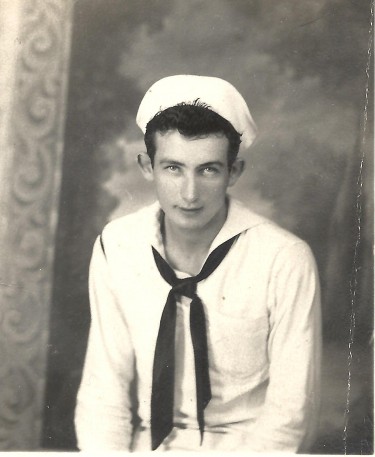 Honeycutt, Wayne Thomas
Jonesborough, Tennessee
Branch:
Navy World War II
Rank:
Seaman
Military Occupational Specialty (MOS):
Gunner's mate
Unit(s) Served In:
After the Pacific battles of Iwo Jima and Okinawa in 1945.
Service Dates:
22 May 1945 - 10 Aug 1946
Story:
Wayne Thomas Honeycutt completed his Navy training at the 
Navy Training Command, Great Lakes, Illinois in 1945.
He served on the aircraft carrier USS Enterprise (CV-6),
the seventh U.S. Navy vessel to bear the name,
also known as "The Grey Ghost," the most Decorated US ship of World War II
earning  20 battle stars.
He received the World War II Victory Medal for serving in this Campaign.