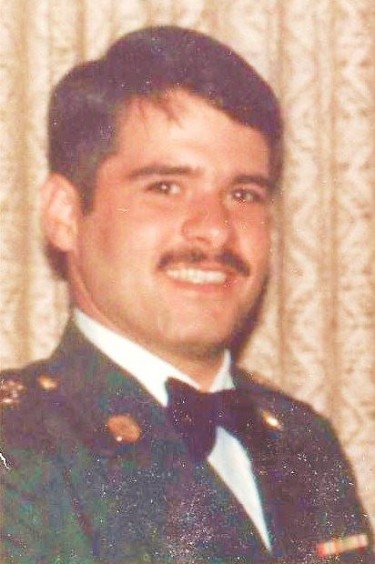 Gilbert, Thomas Randall
Lynchburg, Virginia
Branch:
Army National Guard
Rank:
Staff Sergeant
Military Occupational Specialty (MOS):
Recruiter
Unit(s) Served In:
Virginia National Guard
Service Dates:
08 Feb 1980 - 05 Jan 1986
Story:
Born in Lynchburg Feb. 28, 1961, he was the son of Jesse M. Gilbert, Lynchburg, and Phyllis Marr Gilbert, Lynchburg. He was a member of the Gospel Baptist Church and Virginia National Guard Association. He was preceded in death by a brother, Jesse M. Gilbert, Jr.

In addition to his parents, he was survived by three sisters, Mrs. Don (Cindy) Currin of Dudley, N.C., Mrs. Randy (Donna) Ripley and Tammy Gilbert, both of Lynchburg; maternal grandparents, Mr. and Mrs. Victor Marr of Altavista; and his paternal grandmother, Mrs. Carrie Gilbert Carroll, Lynchburg.