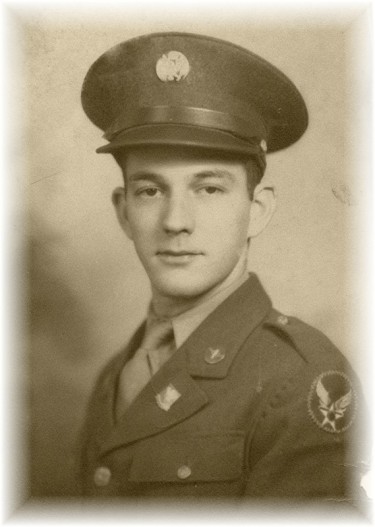 Street, Preas L. (Initial Only)
Johnson City, Tennessee
Branch:
Army Air Corps World War II
Rank:
Sergeant
Military Occupational Specialty (MOS):
Sheet Metal Worker
Unit(s) Served In:
5th Air Force Units, 392nd Squadron, 46th Air Service Group
Service Dates:
21 Aug 1942 - 21 Nov 1945
Story:
Preas L. (Initial Only) Street was a native of Johnson City, TN.  He entered active duty with the U.S. Army Air Corps in August 1942 at Fort Oglethorpe, GA.  After one month of Basic Training he attended Sheet Metal Worker training at Chanute Field, IL.  He was assigned as a Sheet Metal Worker in the Pacific Theater for thirty-one (31) months mainly repairing aircraft damaged during bombing runs.  He worked as a Supply Clerk for his last five (5) months of active duty.  During his time in the Pacific Theater, he served in the Philippine Islands and in New Guinea.  His tour included participation in the following campaigns and battles:  Bismark Archipelago, New Guinea, Southern Philippines, and Luzon.  His decorations and awards included the World War II Victory Medal, American Service Medal, Asiatic Pacific Service Medal with 4 Bronze campaign stars, Philippine Liberation Ribbon with one bronze campaign star, and Good Conduct Medal.  He received an Honorable Discharge, holding the rank of Sergeant E-5, in 1945 while assigned to the 392nd Squadron, 46th Air Service Group.  He was discharged on November 21, 1945.  After his military service, he returned to Johnson City, TN where he married Mary Starnes.  Except for residing briefly in PA, he lived the remainder of his life in Johnson City working primarily as and Electrician.  He died in June 1984 at the age of Sixty-two.