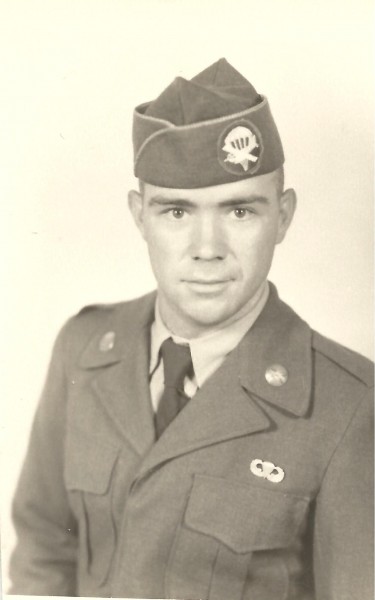 Lilley, Bob J.
Johnson City, Tennessee
Branch:
Army
Rank:
Specialist 3rd Class
Military Occupational Specialty (MOS):
Infantry Airborne
Unit(s) Served In:
82nd Airborne Division
Service Dates:
01 Feb 1953 - 31 Jan 1956
Story:
Bob joined the Army along with his life long friend, Leon Huffine, in 1953.
He was stationed at Fort Bragg, North Carolina during all of his active Army service during the Korean War Era.
He married Christina June Whaley in 1953, and after his enlisted time served was completed and he was home, Bob and his wife, Christina June, eventually had two daughters.