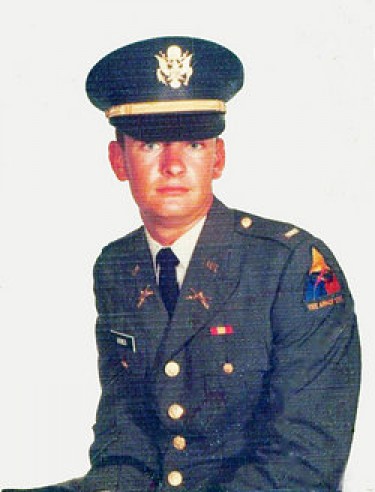 Ceres, Thomas Allen
Lake Park, Florida
Branch:
Army
Rank:
First Lieutenant
Military Occupational Specialty (MOS):
1981--Rotary Wing Aviator
Unit(s) Served In:
11th Armored Cavalry Regiment
Service Dates:
01 Jul 1966 - 10 Jul 1969
Story:
First Lieutenant Thomas Allen Ceres was a native of Lake Park, FL.  Tommy attended Rivera Beach High School graduating in 1966.  After joining the Army and completing Basic Training and Advanced Individual Training, he attended Armor Officer Candidate School at Fort Knox, KY.  He was commissioned a 2LT in Armor Branch in the summer of 1967.  While assigned to Fort Rucker, AL, Tommy developed an interest in flight school.  He applied for and was accepted to Army helicopter flight training.  He attended primary flight training at Fort Wolters, TX followed by advanced flight training and specialized qualification training for the AH-1 Cobra Gunship at Hunter Army Airfield in GA.  In June 1969, Tommy reported to his new assignment as a Cobra Gunship pilot in the Air Cavalry Troop, 11th Armored Cavalry Regiment (known as the Black Horse Regiment) in South Vietnam.  On July 10, 1969, Tommy and his co-pilot were killed when their Cobra crashed while returning to the airfield after providing support to ground units in contact with enemy forces.  Tommy was awarded the Distinguished Flying Cross (Posthumously) for his actions that day.  Following is the award citation:
 "The President of the United States of America, authorized by Act of Congress, July 2, 1926, takes pride in presenting the Distinguished Flying Cross (Posthumously) to First Lieutenant (Armor) Thomas Allen Ceres, United States Army, for heroism while participating in aerial flight evidenced by voluntary action above and beyond the call of duty on 10 July 1969 while serving as a helicopter pilot and gunner with the Air Cavalry Troop, 11th Armored Cavalry Regiment, in the Republic of Vietnam. On this date, Lieutenant Ceres answered a call to provide support for one of the regiment's armored troops heavily engaged with an enemy force. While flying over the area to place minigun and grenade fire on the hostile positions, he repeatedly came under intense anti-aircraft fire. Although he was given permission by the ground commander to return to his airfield because of the hazardous weather conditions, Lieutenant Ceres chose to remain in the area of the engagement. As a result of his continued support for the embattled ground troops, the friendly force was able to disrupt repeated enemy attacks. While he was returning to his base of operations to re-arm, he was fatally injured when his helicopter crashed. First Lieutenant Ceres' courage and determination were in keeping with the highest traditions of the military service and reflect great credit upon himself, his unit and the United States Army."
First Lieutenant Tommy Ceres is missed by many and will never be forgotten.  We thank him for his service and for making the ultimate sacrifice in serving his country.